SSD Upgrade : The best way to get a faster PC and make your computer FLY!
Is the speed of your PC really getting you down???
A five year old machine can appear pretty slow these days, when compared to some of the latest top end machines.
But there is a solution, a way to get a much faster PC. It is incredibly cost effective and the results are awesome.
Your trusty and reliable faithful machine will be transformed into a unit that is …… just plain FAST.
An SSD Upgrade to a faster PC is THE best value for money upgrade possible and it is quick to do and high reward
takes between 1.5 and 3 billable hours
for both laptops and desktops
replacement part is competitively priced and cost is directly dependent on how much storage space is required
all your data and programs will be exactly where you left them
super reliable
did I say the your PC will be fast??
No need to budget for an expensive PC upgrade. for a fraction of the cost, time and effort, your PC will be transformed
SSD Upgrade to a faster PC –  the absolute no brainer of PC upgrades.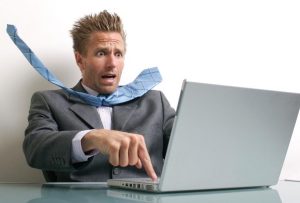 Contact GMan the PC Man on 0409 427599
for help with your need for speed
You know you want to!