"My network isn't working and I don't know how to fix it!!!!"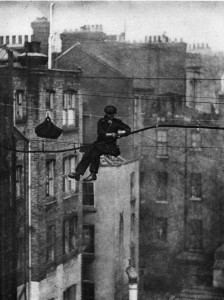 Computer networking can be tricky and we will go to great lengths to make it work for you.
Networking issues can range from issues with your Internet Service Provider
(the people you pay for internet access),  bits of hardware being on the blink,
right through to unplugged or faulty cables.
GMan has VAST experience in dealing with such matters and relishes the
challenge of making your network work again,  or setting it up for the very
first time.
Bring it on!
To see rates for our services click here
G Man the PC Man was recommended to me by my former IT technician (who was unavailable when I needed him). When I rang Graeme, he was attentive, friendly and was available quickly. Graeme handled and solved our problem (installing a new network printer) promptly and without any disruption to our daily routine. This was all done for a very reasonable price. I will use G Man the PC Man again and I would recommend him to anyone who has a "computer issue". Thanks again Graeme.

Ralph Bergman

, Think Physio