"My computer won't work at all,  and it says something about a virus???"
"What do I do now?"
When you're sick,  you need others to help. The same applies to you PC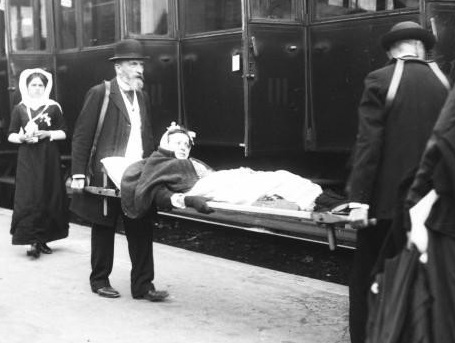 Here's an example:
The dreaded Virus Warning pops up,  and it looks really serious. To make matters even worse,  your computer then starts seriously misbehaving,  and after a few efforts to get it going, it just stops working completely.  Yikes!
Chances are your poor computer is very sick!
Scenarios like this can cause utmost panic amongst PC users and with very good reason.
Some computer viruses are particularly nasty and will ultimately render your computer inoperable.   Other nasties try to fool you into buying bogus anti virus products that ultimately do nothing other than leave you with an inoperable machine and a thinner wallet.
At GMan the PC Man we possess some industrial strength methods to rid your machine of viruses and trojans (particularly nasty things that can steal vital personal information from you),  and we also can give advice and implement strategies on what to do to keep these nasties from coming back.
To see rates for our services click here
What clients say about GMan the PC Man…
Graeme from the GMan the PC Man solved a 'go-slow' in my laptop by quickly dealing with some sort of a virus.  He has information technology experience in the not-for-profit sector and provides a friendly and efficient service.