Computer Repairs & Service | South East Bayside and Beyond
"Plain English PC Support for Non-Geeks"
Here's what we do at GMan the PC Man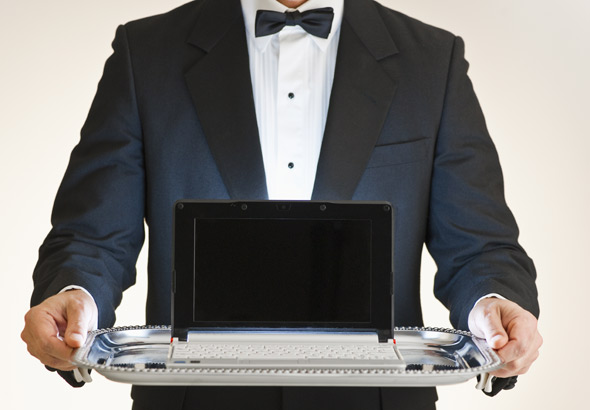 PC hardware configuration and repairs
Home and small office network installations and configuration
Wireless installations and configuration
Software installation and configuration
System and network troubleshooting
Software troubleshooting for Windows users
Backup systems to suit your requirements
Cloud computing solutions
One on One user training as needed
To see rates for our services click here
Positive and encouraging words clients say about GMan the PC Man…
I had GMan the PCman around.  As been a builder , sometimes you just need some help on the tech side of things with the computer systems. Graeme came around, hooked up what I needed , found a solution to my problem and I carried on business with no lost time

Nick Moodie

, Moodie Building Group
Graeme from the GMan the PC Man solved a 'go-slow' in my laptop by quickly dealing with some sort of a virus.  He has information technology experience in the not-for-profit sector and provides a friendly and efficient service.
Graeme from GMan the PC Man solved our computer hardware issue quickly and efficiently.  We had no idea what was actually wrong-  we just knew it wasn't working. It turned out that our monitor had died. It was replaced in a jiffy.  Thank you.

Lorraine & Jack O'Brien

, Glen Waverley
Graeme from GMan the PC Man arrived on time as planned with the right equipment and had our Wifi range issues sorted in 30 minutes. Excellent service at a very reasonable price.

Duncan Mather

, East Bentleigh
I had hoped to receive an understanding of my computer issues with clear communication, prompt on-site attendance and a cost-effective solution, without the technical jargon . Graeme delivered on all counts and he was a top bloke to boot. It felt like an old friend was visiting, who happened to know precisely how to fix our computer.
GMan set up our wireless network and also helped us with email set up problems and with our photo albums. He explained what he was doing and why  as he went, and now everything works as we want it to, and we know how to use it too.

Lavena & Kerry Sargant

, Mt Waverley
My wireless network kept on dropping out and it was driving me mad.  Graeme from GMan the PC Man diagnosed a faulty router, replaced it and fully configured it.  Everything is purring along now.  Thanks!
If you have any computer problems don't hesitate- call GMAN THE PC MAN. Whether you are a expert or a beginner like me just starting out, Graeme will set you in the right direction. I would not hesitate, and I'm so glad there is someone like Graeme the PC MAN.
GMAN the PC Man was very helpful sorting out my website issues. When in business, it's important to have your website functioning properly so it's doing it's job in helping clients find you.  GMAN, sorted out the hassles with 'Wordpress' quickly and effectively. Graeme's a personable guy and importantly for me, he turned up when he said he would. I have no problem recommending him to others, home PC users or small business's alike.

Philip de Koning

, East Brighton
When Graeme comes to my door, I feel relief because I know that everything is going to be OK. If your computer has problems, you have major problems. Graeme is my savior. He is expert, honest, thoroughly decent, and incredibly effective.

Dr Mark Lopez

, Competitive Advantage: Educational Support Services